Finding the perfect smarthome system for property developers in Australia is a challenging task today with many choices on the market.
As with most technology, not all smarthome systems are created equal either, and some are not really even that smart. Maybe that's ok if you're a property developer looking to add smarthome tech to your next apartment block to meet the market demand of the tech-savvy investor or future home-owner, maybe its not.
Whether you are finding the perfect smarthome system for your single dwellings or multi-residential developments, this search should be undertaken with a level of due diligence, especially with respects to local solution support, smarthome system operational longevity and what future-hole you might be digging for the homeowners or investors with those choices.
The idea of implementing smarthome tech is to increase sale price and future value, not impact it poorly through broad system failure and bad press, and exploring these options is necessary to separate the pretenders.
Whilst the 13 points below pertain specifically to the SAL PIXIE range of smarthome products which are the Perfect Smarthome System for Property Developers in Australia today, these concepts in each point can be used as a useful guideline or 'yard-stick' to measure your other consideration too.
1. SAL PIXIE is Inexpensive and Powerful
The SAL PIXIE range of smart home dimmers, switches, timers and multipurpose controllers is both one of the most cost effective and most powerful solutions.
This equals value for money for the developer and the homeowner both.
Get started for less than the cost of a smartphone
Built into the dimmer mechs which slot into wall plates is scheduling, bluetooth mesh, memory dimming, timing and more. All this can be accessed from a free App with a level of security for the home owner too.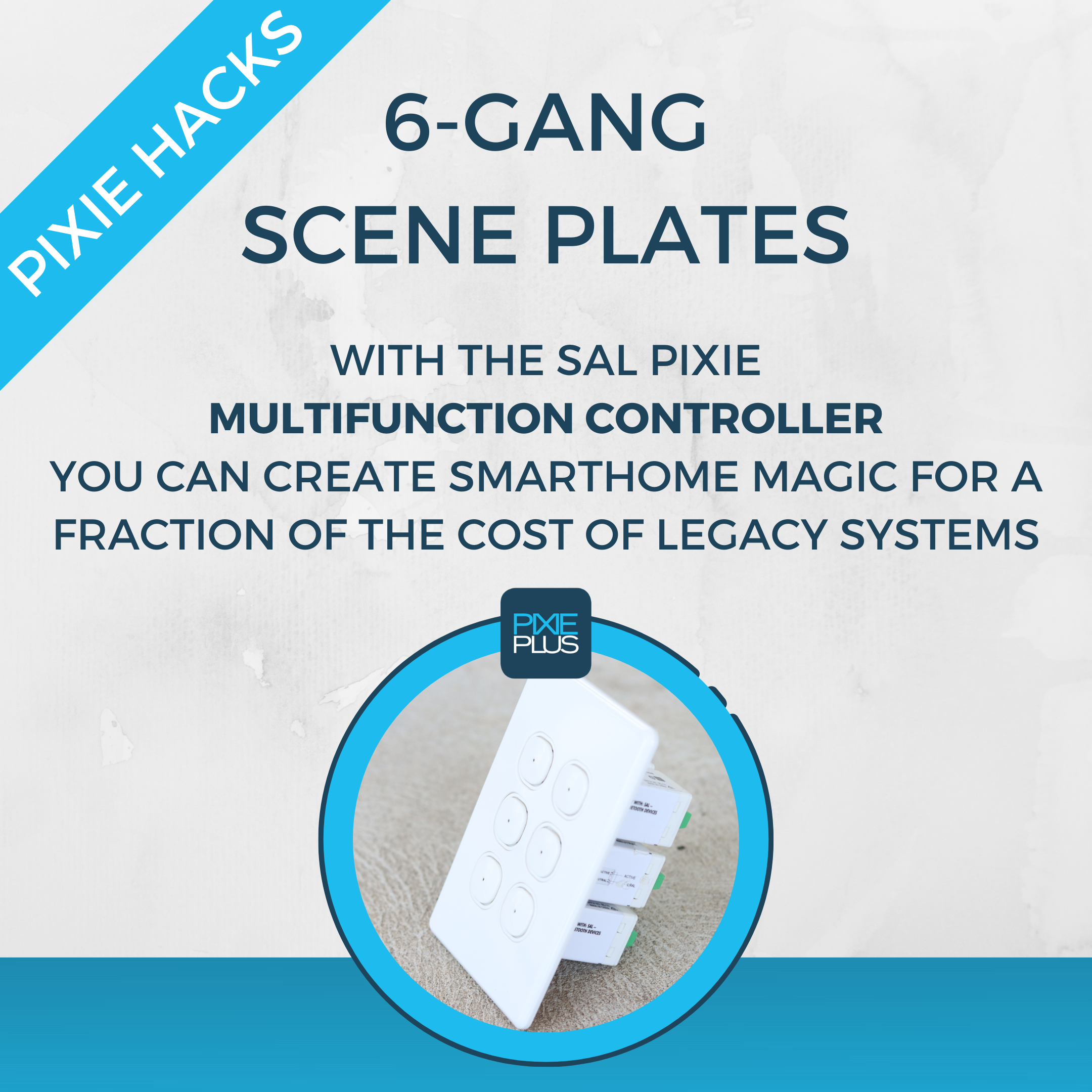 2. Shop Around
The SAL PIXIE product is available throughout the electrical wholesale distribution channel in Australia.
Supplied by SAL National, Australia's number 1 supplier of lighting to the electrical wholesale trade in Australia, electricians, and developers can purchase the product and do the commercial deal that suits them best for service, price, and terms.
The SAL PIXIE PARTNER program has a list of preferred installers, experienced with the full range of PIXIE products, tweaks, tricks and hacks to get the most from the PIXIE smarthome solution.
3.No Hub Needed
SAL PIXIE provides a smarthome experience from the moment you walk in, not after becoming an I.T expert.
Unlike many other systems that require a special hub and WiFi + internet access for initial operation, SAL PIXIE provides a fully features smarthome system without a Hub.
Imagine a homeowner walking into their home and being able to control everything from their App immediately.
Compare that experience to the homeowner walking in and having to setup a hub, get Wifi and internet working and THEN being able to control their home?!
There's simply no comparison - an actual smarthome experience versus a technology headache.
4. Simple Installation
The SAL PIXIE product has been designed to match current Australian electrical wiring practices.
This means that electricians don't have to change anything about how they would normally install their lighting circuits.
5. No Ongoing Fees
Unlike some other systems, SAL PIXIE has no ongoing service fees for operation or connection to voice services like Amazon Echo and Google home operation and integration.
Once you buy the PIXIE products and the PIXIE gateway, if you want voice control and internet connectivity ( its not a must with PIXIE), then it just works. Always.
6. Reliable - 10's of thousands of devices sold
Over the last 4 years on the market SAL PIXIE has sold 10's of thousands of smart dimmers, switches and more.
SAL PIXIE is a proven, reliable smarthome system and gets better every month with software updates and releases that are optional to upgrade.
7. Fits into multiple wall plates, Fits aesthetics.
Fits most Australian wall plates today from a range of manufacturers, with a few exceptions, but with a range of SAL PIXIE wallplates too.
The homeowner can ask an electrician to upgrade to a new designer plate after purchasing the apartment with the knowledge that their smarthome system will continue to work.
These SAL specific Wallplates come with a beautiful, uniquely designed wall plate-cover, which also allow a range of high-end designer cover plates from 3rd parties to clip on and match the decor and aesthetic of any home.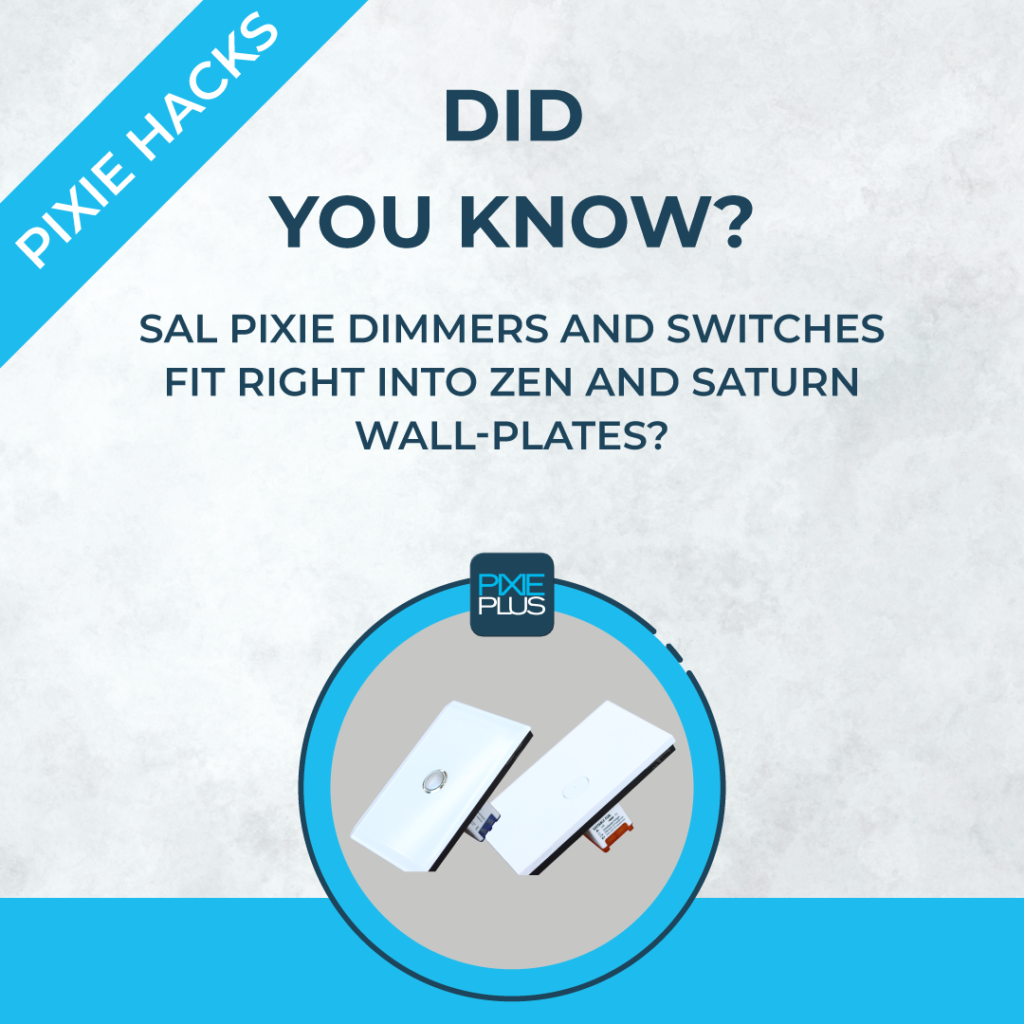 8. Not Always Online for those Concerned with Security
As a residential apartment developer who are you to determine what level of privacy the future homeowner or investor is comfortable with?
With SAL PIXIE, you can provide a complete smarthome system without ever connecting to the outside world.
And, if buyers do want control from outside of their home or integration with voice assistants like Google Home and Amazon Alexa, this is easily achieved with a plug-and-play, consumer grade hub.
9. Easily Transferable
Unlike some systems which impose a TOLL to transfer the smarthome from 1 owner to another, SAL PIXIE can be transferred free of charge as many time as is necessary.
Additionally, different levels of control can be provided to different occupants, allowing parents to provide 1 level of control to children ( or visitors) and a master control level to themselves with PIXIE PLUS app.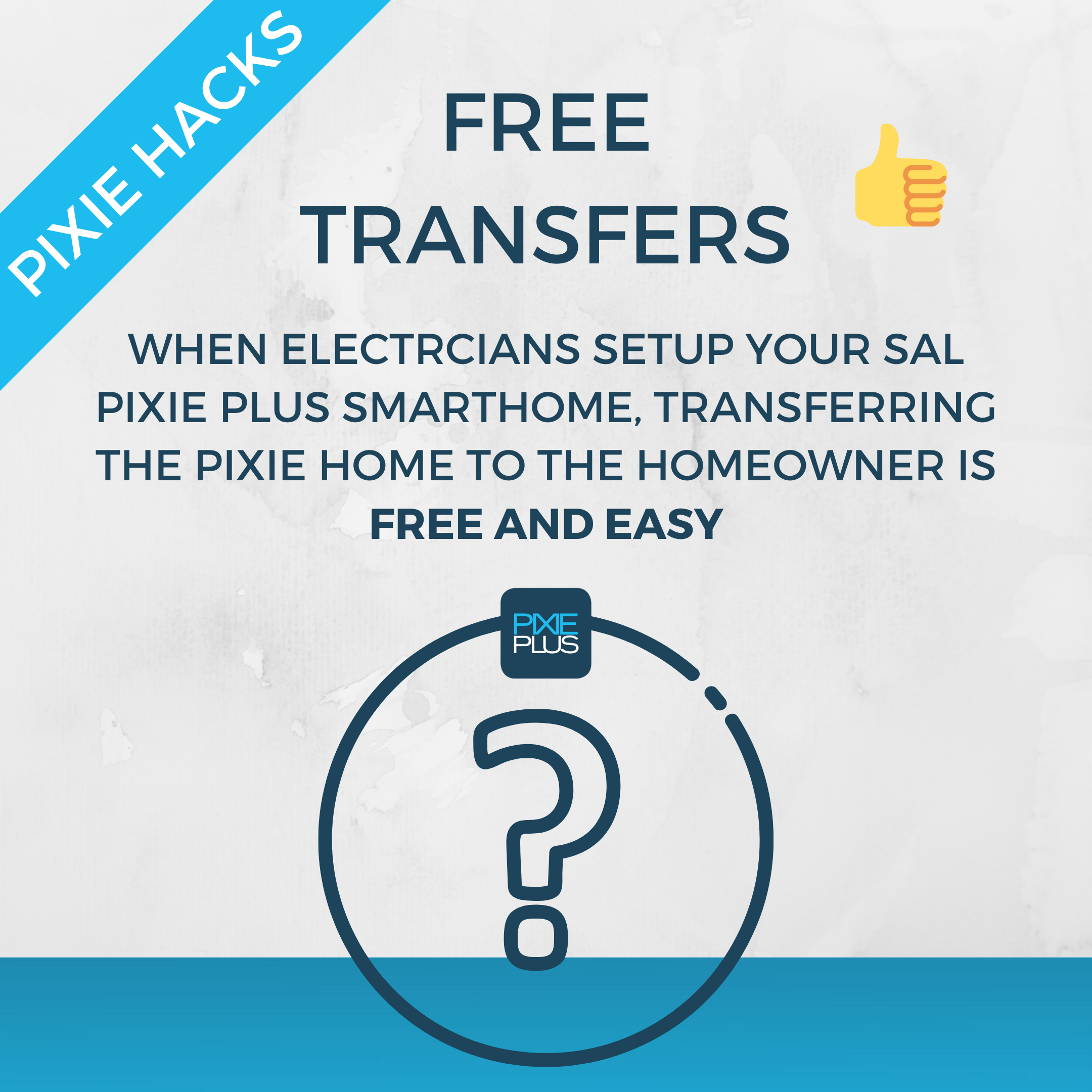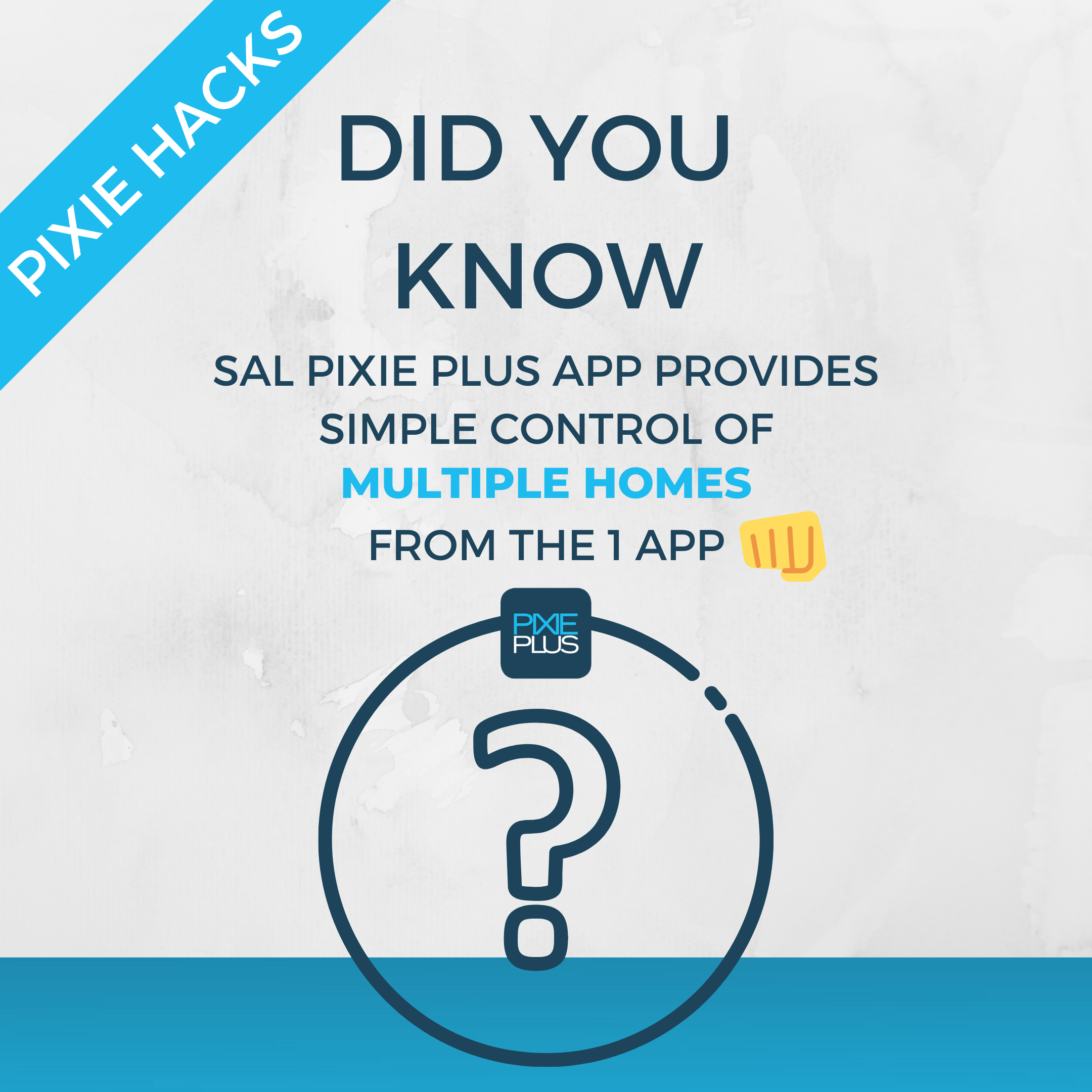 10. Multiple Homes - 1 App
Perhaps investors are buying the apartments to take advantage of the AIRBNB economy, or perhaps they spend 6 months of the year in 1 home and 6 months elsewhere.
Whatever the reason an SAL PIXIE smarthome using the PIXIE PLUS app and PIXIE gateways allows people to control all of their homes from a single App, no matter where in the world they are.
11. Supported in Australia
SAL PIXIE is supported by the people that make the software, design the hardware and deliver it - SAL National
We haven't just bought something sold by an overseas company and market it. This is a custom developed, Australian developed, managed and supported smarthome solution from an Australian company that has been operating for over 20 years.
12. Not Only Lighting
SAL PIXIE has a range of other smarthome solutions either on the market or coming very soon.
Control of blinds, shades and curtains
Control of garage doors
Integration with security and alarm systems
High capacity relay controls for pool pumps, and other large electrical loads
Smart powerpoints (GPOs) with power monitoring
13. Consumer Upgradeable - No Electrician Needed
The homeowner can expand their SAL PIXIE system without needing to call the electrician back in after the initial installation of smart wall dimmers and switches.
Colourful RGB LED strip kits that plug directly into a GPO ( powerpoint)
Smartplugs to make dumb things smart - like an appliance, floor and table lamps, Christmas lights etc.
Remote control buttons which can be mounted anywhere with magnets or 3M tape and assigned to control any device, group or scene the homeowner chooses.
Of course, if more wall dimmers, switches, timers, or blind controllers are needed an electrician must do that work, but the consumer has options.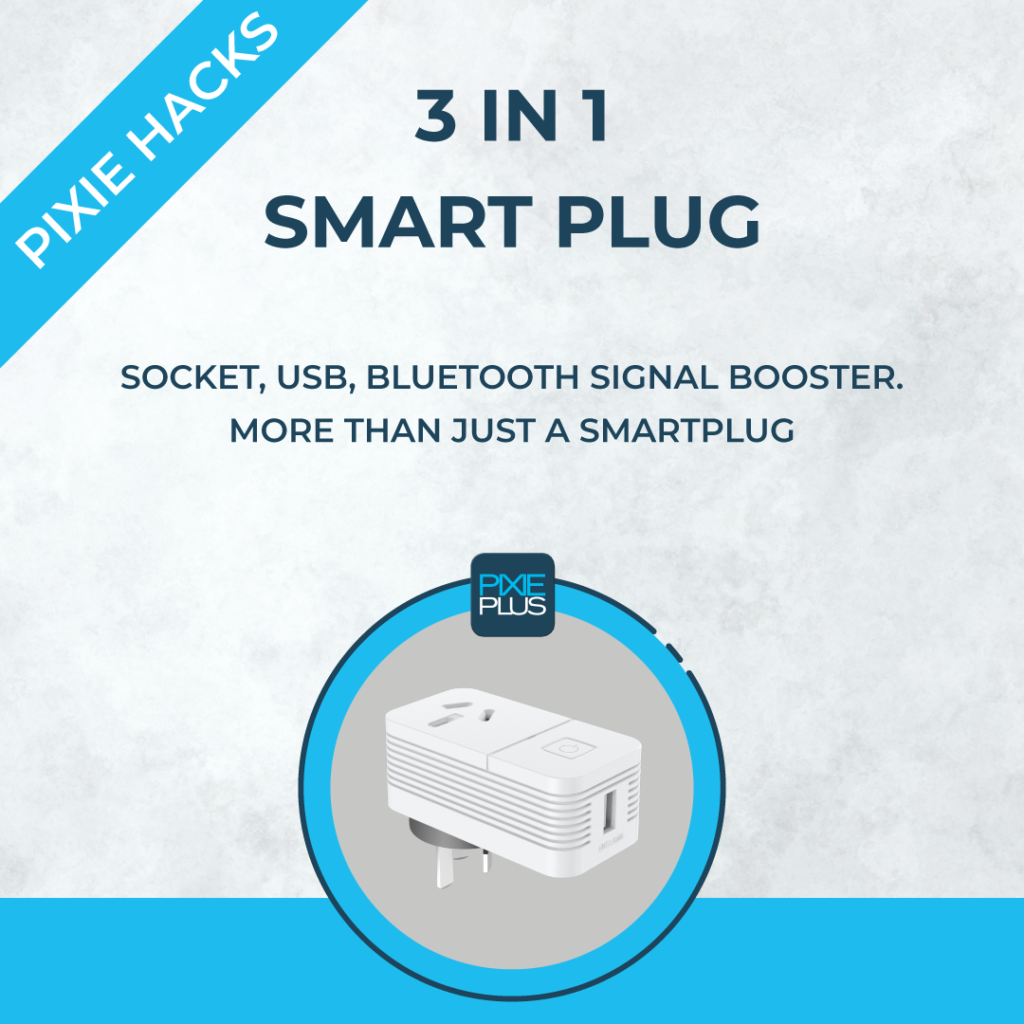 Are Your a Property Developer and Need More Information about SAL PIXIE?
Did you know we can help with:
Property marketing
System setup
Customer Support
Lighting and control packages
Fill in the form to get in touch and see how we can help transform your development into a Smarter. more profitable development.