DUE TO NEW SMALL BATTERY LEGISLATION IN AUSTRALIA THIS ITEM IS NO LONGER AVAILABLE.
A REPLACEMENT PRODUCT WILL BE MADE AVAILABLE SHORTLY. (AUG2022)
This item has been hiding in plain site in the SAL PIXIE smarthome ecosystem for some time.
It doesn't need an internet connection to leverage its power across a whole smarthome and you don't need to be a smarthome expert to use it or set it up.
Yet, its flexibility for control options and practical usefulness in a truly smarthome is certainly underrated.
This mini but mighty device is the SAL PIXIE Multifunction remote control (button) SMCBT
What Makes it So Underrated?
This magnificent little remote button has so many very practical uses, that other system might offer, with a variety of different products, at a significantly higher price point for each.
The Remote Control Button is simple enough.
A button, about the radius of an Australian 50 cent piece, with a long life, replaceable battery to power the Bluetooth signal transmission to the SAL PIXIE home.
The button has multiple function capabilities that enable interaction with the SAL PIXIE smarthome systems installed.
This includes:
Single Press
Multiple Press
Long Press
These presses can be Synced to any SAL PIXIE smarthome:
So How is it Used to Enhance Your Lifestyle in a Smarthome?
Here are 5 of the most practically useful methods to get the most from the remote button and why its truly the most underrated device: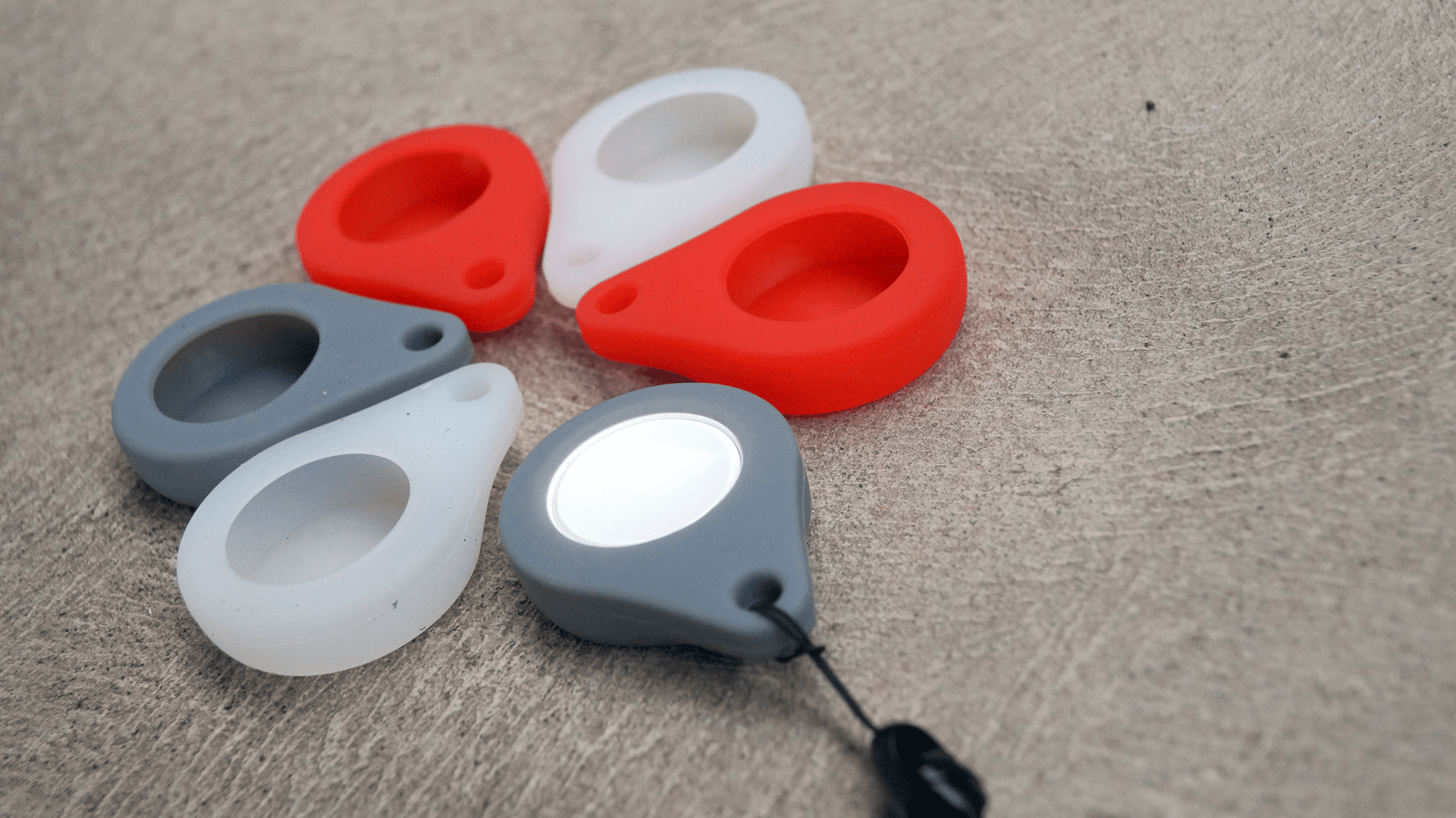 For People with a Disability
Depending on the mobility of the disabled person, attaching the SAL PIXIE multifunction remote to a wheelchair or bedside is a failsafe way to ensure control of lighting, fans and other connected devices is as simple as a button press.
As the remote button can be synced to a device or group of devices, like the SAL Pixie smartplug as an example, its possible to control a group of floor and wall lamps, pedestal fans, humidifiers and other electronic devices directly from the button.
Simply Sync the button to those devices or group.
Alternatively, when synced with a SAL PIXIE dimmer or switch, which in turn controls a warning light or alert, the button can be used as a call for help or assistance.
For Elderly People
The multifunction remote button can also be inserted into some optional silicon sleeves (in different colours) to both protect it from the elements and impact and provide a connection point.
This connection point can then be attached to a layard, as an example, which in turn can be worn around the elderly person's neck. Please make sure the lanyard complies with Australian standards and has a pressure release claps to avoid dangerous situations.
Perhaps the people:
have a mobility issue and the time and effort it takes to walk to a light switch is too strenuous,
a mobile app is too complicated
and a voice assistant is unwanted.
Remember SAL PIXIE operates without an internet connection or HUB so its entirely possible to have a smarthome and not be connected to the internet with SAL PIXIE.
In this case the remote button, worn around the neck on a lanyard, can provide a level of assurity and comfort for the elderly.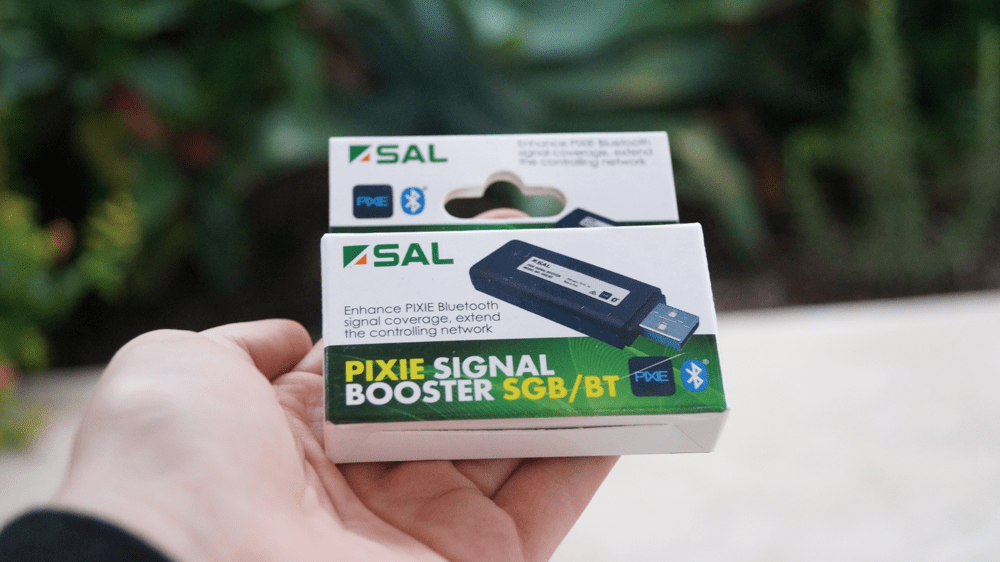 In the Kitchen
Sometimes the light switch for the kitchen is in the wrong spot or its super difficult or expensive to get a light switch in the right place.
Grab the multifunction remote button and the included magnetic disc, peel off the 3M tape and attached it to your fridge.
Now you've got a super handy button to control whatever you want - an extractor fan as an example - right there when you're cooking without ever leaving the kitchen.
If you've connected it to some lighting circuits and a few SAL PIXIE Smart dimmers - 1 for each dimmable circuit, a long press on the button will dim all the lighting circuits up and down too.
In the Car
Remember those little silicon sleeves, well you can also attach these to your keyring on your car keys, or just leave it in the console in the car.
On approach on those dark winter nights, a quick press on the button will recall a scene to light your way into the home.
Of course its a bluetooth signal so proximity is important. The great news is that the inclusion of a SAL PIXIE Bluetooth signal booster near the front of your property, in a weather proof enclosure, will extend the range and you'll be able to control your scenes with the remote button from further away upon your approach.
This way you don't have to touch your phone - even though with the new Widgets function for iOS in the PIXIE PLUS app, you don't even need to unlock the phone or open the App to control your SAL PIXIE smarthome from your phone too!
In the Shed
As long as you have power in your shed the remote button is a life saver.
Connect remote lights, work lights to the SAL PIXIE Smartplug from your shed's GPO
OR connect other electrical devices - and lights - to a power board connected to the same smartplug
Sync your remote button for control
And even if you do forget to turn the lights off, because you have used the SAL PIXIE Smartplug and setup a schedule to turn off at 12 mindight every night, your shed is safe and your energy saved.
Now, depending on just how far away your shed is, the simple inclusion of an SAL PIXIE USB Signal booster in the shed, provides assurity you can always control connected devices from your remote button.
You can have as many SAL PIXIE multifunction remotes on your project as you like and as they are relatively inexpensive, should you loose or break one, the replacement cost compared to the value it provides is miniscule.
Works with SAL Pixie and PIXIE PLUS free Apps for iOS and Android
Ideal for scene/mood control from anywhere in the home
Bluetooth wireless control enabled.
No WiFi needed for in-home control
Setup features
Ideal for smart homes which require dimming and/or switching control of connected loads from multiple locations
Push-button pairing with other Pixie devices - no App needed.