PIXIE Ambience XL Faceplates
PIXIE Ambience XL is a modern slimline wall plate range with an understated beauty, colours to match any decor and the simplicity of PIXIE's Click-Clack-Snap approach to future proofing
PIXIE walls plates are compatible with both the standard and this Ambience XL face plate range.
Available in 1 gang to 6 gang in Matt White finish, the face-plate and wall-plate (mounting plate) are each sold separately.
The faceplate is sold with the PIXIE round buttons which fit perfectly into the corresponding PIXIE wall plate for that unique look.
The wall plate is sold separately in case a different look and feel is required different as per the pictures.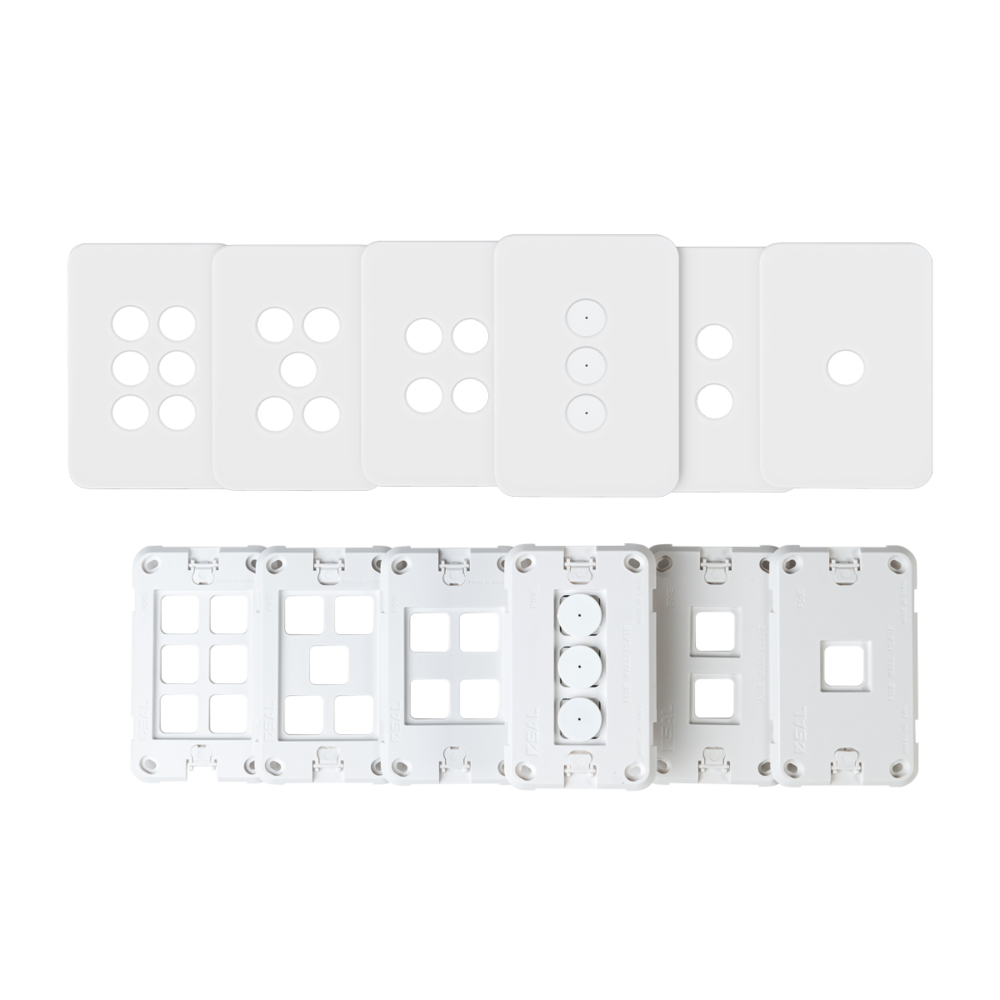 PIXIE smart dimmers, switches, timers and multifunction modules fit right into the PIXIE Ambience wall plates for direct mounting and control, right on the wall.
SWALC1GW 132(L) x 89(W) x 6(H) WHITE - XL FACE PLATE ONLY
SWALC2GW 132(L) x 89(W) x 6(H) WHITE- XL FACE PLATE ONLY
SWALC3GW 132(L) x 89(W) x 6(H) WHITE - XL FACE PLATE ONLY
SWALC4GW 132(L) x 89(W) x 6(H) WHITE - XL FACE PLATE ONLY
SWALC5GW 132(L) x 89(W) x 6(H) WHITE - XL FACE PLATE ONLY
SWALC6GW 132(L) x 89(W) x 6(H) WHITE - XL FACE PLATE ONLY